Looking for an essential job? Here are 6 reasons to consider being a financial planner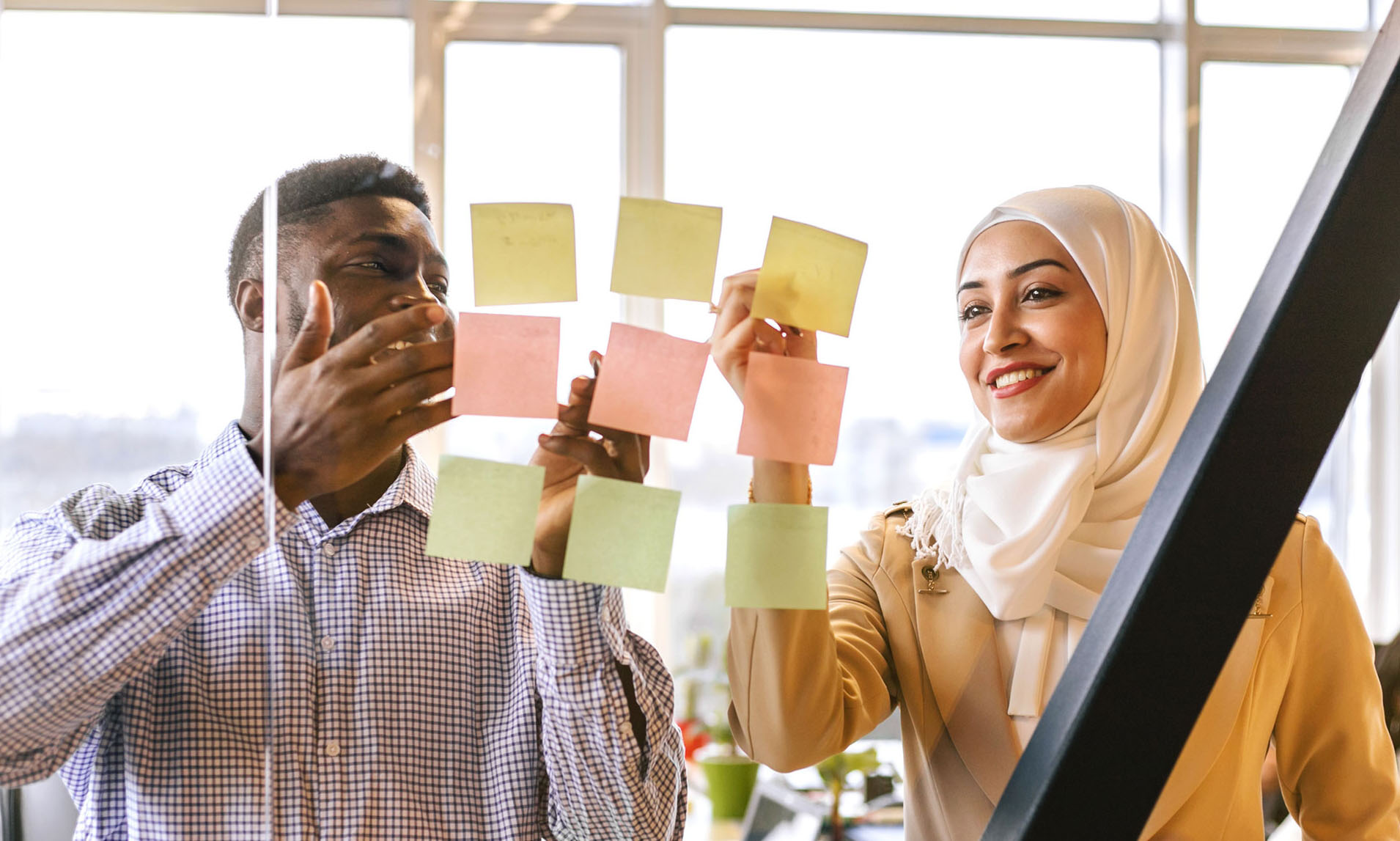 A career in financial planning might be worth considering even during an economic shake-up.
Disruptions in life can greatly impact your livelihood. One only has to look at the impact of the COVID-19 pandemic to see how travel and movement restrictions have brought some types of work and entire industries to a standstill. So where do you find a career that's fairly secure and sustainable for the very long term, throughout the ebbs and flows of life?
While healthcare and legal professions tend to be relatively recession-proof, a career in financial planning is also a good option. Singapore's growing population, plus the fact that 46% of the total population isn't covered by a single insurance policy,1 suggest there's room for more financial planners than the current estimate of about 20,000. With more financial planners, just about every Singaporean can get professional help to protect their finances.
Here's why financial planning could be a suitable career for you.
Do meaningful work – Financial planning is one career where the strong sense of purpose never goes away. In good times, you'll be able to help others plan for their kids' future education needs or build their retirement nest egg. And in bad times, such as if a critical illness strikes or a retrenchment, you'll be right there for them, helping to reassess their finances and see how best to use their policies to minimise financial stress and rebuild their lives.
By listening to your customers, understanding their needs and proposing suitable solutions at various stages of their life, you're providing a service that makes a difference for the common good. And that's a kind of fulfilment you can't get from every job.
Growth opportunities– Finance and insurance are pillars of Singapore's economy, accounting for 13.9% of the country's nominal gross domestic product in 20192. Some of the biggest companies here are insurance firms and financial institutions, and there are also smaller players. What does this mean? Your growth opportunities are not limited to one firm.
Furthermore, the wave of digitisation sweeping across the insurance industry has opened up more channels to build customer relationships, especially by leveraging digital channels such as social media, messaging apps and even webinars. Singlife, for instance, has tapped technology to enable things like electronic submission of applications and claims, saving financial planners from tedious paperwork so they can focus on what they do best – giving financial advice.
It's also noteworthy that financial advisory isn't a one-way street where everyone does the same type of work. With the option to be a financial planner or lead your own team, it's a career with different pathways.

Sustainable – Insurance is essential for the normal functioning of society in any economic situation. And the fact that Singapore's population keeps growing means there'll always be a need for financial planning services. So you'll never have to worry about declining demand for your services in the long run.
There'll always be someone buying a home, starting a family, replacing their car or planning for their dream retirement. They'll need advice and suitable insurance solutions to protect them from financial uncertainties, and savings products to help them attain their goals in the best possible way. Likewise, business owners cannot operate with financial confidence without essential coverage, like fire insurance, business interruption insurance and legal liability insurance.

Any work experience counts – Whoever said that if you trained as a cabin crew or in culinary arts, you're forever bound to jobs in those areas or closely related fields? There's always something you can bring to a financial planning role. Whatever your background, there are valuable competencies you can carry over to insurance. If you spent years at a travel agency, for instance, your aptitude for service and passion for interacting with people would put you right at home as a financial planner where you'll have to build rapport with people quickly and put your customers' needs first.

Age bias doesn't exist – We've all heard stories of people who've been shown the door because they were too young or too old for the job. And no one should feel doomed because of their age. Financial planning is one field where diversity of age is welcome – and highly encouraged. Because customers come from all age groups and backgrounds, there'll be some people looking for an older financial planner whom they may perceive as more experienced (in the industry or in life), while others may want someone of their age group whom they can converse with easily, and yet others who'd prefer a financial planner in the same life stage who may be better able to identify with their own circumstances.
So, it doesn't matter if you're a recent university graduate or in your 60s; what counts is your focus on quality service, empathy with your customers' changing life goals, effective communication skills and finding best-fit solutions.

No two days the same – Monotony can be deflating, silently killing workplace happiness and ending careers. Thankfully there's never a dull moment in insurance because variety is the spice of this job. Every day brings something new. You may be helping a customer sort out claims at the hospital one day and the next day, you could be looking at ways to insure someone whose application was rejected elsewhere due to a pre-existing health condition. Events like seminars and roadshows where you may find yourself sharing the importance of financial planning with parents-to-be mean that things never get stale. Awesome starts here!
We won't say that a financial planner job will give you 100% insulation against economic ups and downs. But it will offer you a good chance at job security during tough times. It'll also keep many of the other "career killers" at bay, from lack of purpose to boredom. And nothing beats helping others safeguard their future and securing their finances from life's uncertainties.

Sources:
1 Life Insurance Association, 2017 Protection Gap Study
2 Singapore Department of Statistics, Singapore's Economy
Want a rewarding career and gratifying work-life balance?
If you're interested in the role of a Wealth Manager, we'd love to meet you to tell you more.